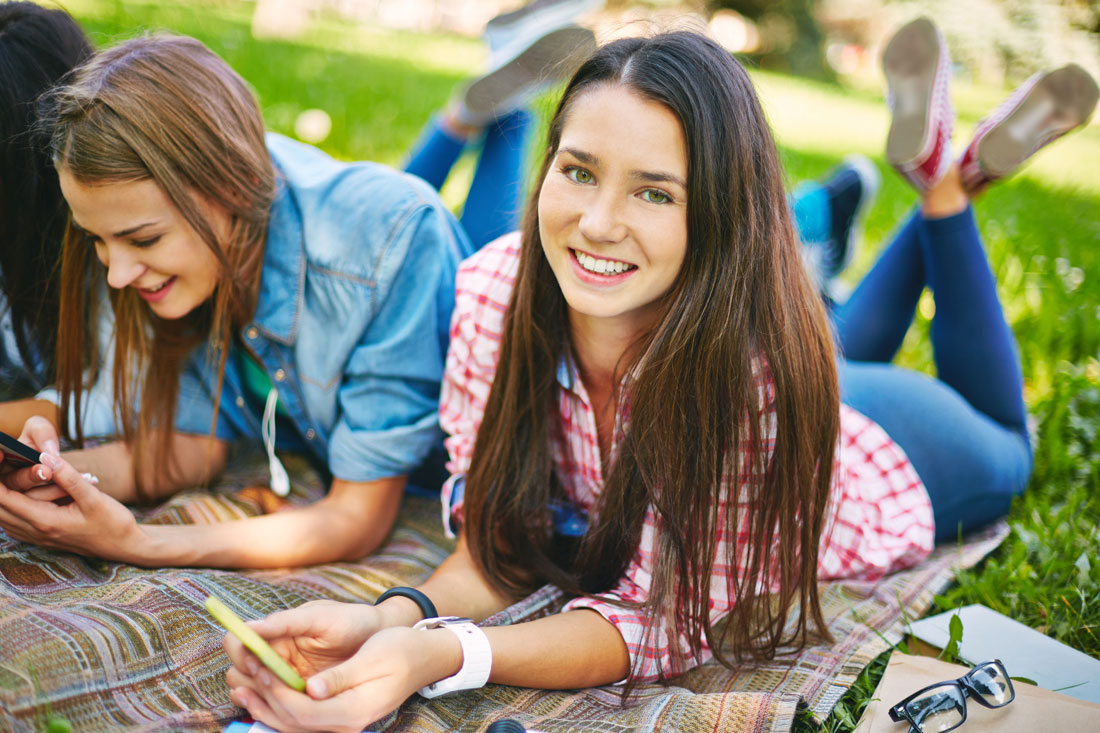 28 Apr

Tech and Kids… Kids and Tech… It's Complicated!

5 tips from BLUBERYL's Managing Technology in an On-Demand World Workshop

Our school-age clients balance full days of school with sports, dance, theater, community service projects, and an assortment of extra-curricular activities. And then there is the homework!

Tech use is a given for most students these days. We work with students and parents to foster discussions on the best and most wise use of technology—how to control it so it doesn't control us, and how to do all of this without family arguments about when devices will be on, how they will be used, and who will monitor this. Our goal is for each student to become increasingly responsible for her/his own tech use, as this lays the groundwork for effective control of technology in college and in their future professional and personal lives.

Here are five BLUBERYL™ tips to get you started on this path of managing technology in an on-demand world:
Work alongside your kiddo to assess when and how they need access to technology. For instance, many students use online homework portals, complete assignments online, participate in group projects that require connectivity, and want to "hang out" with friends through a number of apps. This is their world and understanding it is the first step towards developing shared expectations for tech use.
Understand what technology they prefer and when they prefer to use it. This is key to setting up a reasonable, shared expectation of when tech will be on, what they will do with it, and when/how they will disconnect. Understanding your child's relationship with their online world will help you to have a conversation with them about their desires and your needs. Now, on to what you want out of this….
Talk about what you need. Are you looking for more time at the dinner table, disconnected family time in the evening or on the weekend, or an earlier bedtime without tech in their sleeping environment? Help them understand your needs, and take some time to consider working together to find activities for that disconnected time. This is more than a one-time chat. Talking with your kids about tech, helping them understand your perspective, and finding disconnected family activities is a conversation; give yourselves time and space to understand the other's perspective.
Create a plan alongside your child. This is the key. Once you understand and have clarified each other's needs, you can work together to set up "tech rules" for the household. You're also modeling a collaborative work style that will serve your kiddos for their rest of their personal and professional lives.
Be reasonable and show flexibility when the circumstances call for it. By staying connected with your child through discussions about their needs and your own, you can help them modulate their use of technology. For instance, if your kiddo has a big project that needs to be completed with classmates, help them learn to schedule the meetings with others to accommodate the family's schedule. Or, if your kiddo needs to be online when you had agreed they'd be offline, help them find a different time to disconnect to maintain a healthy balance.
At BLUBERYL™, we love to talk about tech and kids. Please don't hesitate to reach out to us—we're here! Consider signing up for our workshop below which is part of our parenting series, We're in This Together!

[add_eventon_list number_of_months="1″ event_count="1″ fixed_month="06″ fixed_year="2016″ hide_past="yes" ft_event_priority="no" only_ft="yes" ]